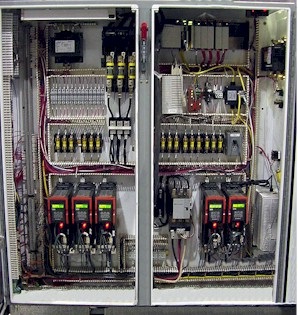 Technical Solutions 24 Seven design and build electrical panels from simple motor starters such as direct on line and star delta through to form 4 motor control centres.
We employ software engineers and regularly programme PLC's of many different manufacturers. All our panels are constructed to the latest standards complete with Operating and Maintenance Instructions, Certified Drawings and delivered by our own transport.
Where required we can install and commission, truly a "one stop shop".